Rapid and
transparent process
Our process of sourcing dedicated staff is rapid and transparent. With Webco Talent you can freshly deploy or extend your dedicated software development and testing team effortlessly.
Our 3 step process of sourcing staff to meet your requirements is straightforward.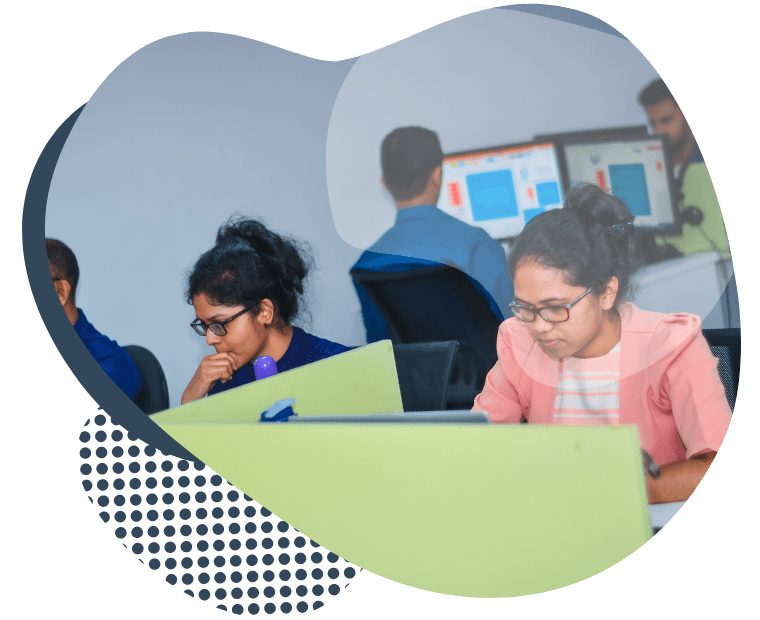 Step 1
You share your vision with us
First step is to discuss your business goals and requirements. This includes tech stack, team structure, inflight and future projects, current pain points and even the company culture so we can align to your standards and meet your needs. Our managers will then analyze these requirements and provide you with an indicative budget and timeline on when a resource, a team of resources or even an ODC (Offshore Development Center) can be made available.
Step 2
We begin sourcing staff
Once we gather requirements, we straightway look into our existing pool of staff and filter them to match your needs. In a situation where our existing staff cannot meet your standards or are unavailable due to other engagements, we quickly begin a recruiting process to hire suitable candidates. This is a FREE service with no strings attached. Once we hand-pick suitable candidates to join your dedicated team we forward you their resumes and progress them through your interview process.
Step 3
We manage the offshore staff
Once these dedicated developers or testers begin working on your project, we do the heavy lifting so you can focus on getting the job done. Our management services include setting up your protocols and systems, process takeover, HR, payroll and taxes, staff retention, office management, hardware and accounting.
Apart from supporting you with outsourcing dedicated development and testing teams, we can also support you with bespoke software projects under an SoW (statement of work) via our highly experienced Webco development team.
Let's get started to deploy your dedicated remote team – Contact us now!